Rolfslake Wednesday Open 4th October 2017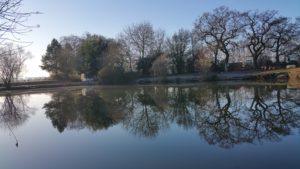 Andy Rayment King of the lake.
On another low attended midweek open the Wednesday gang were today pegged along the motorway bank.
Continuing his super form was Andy Rayment who today for his troubles had to move to peg 8 from his regular peg 9. The good news was he did not have to travel far to collect his mail today.
Andy today fished the combination of long across and towards the bush to his left.
As per last week Andy found it too shallow at 16 metres as you foul hook alot of fish there but when he focused his attention towards the bush it was game over.
Andy fished pellet hookbait feeding pellet to catch fish to big double figures in his weight of 304-15 and only the second 300lb weight of the year.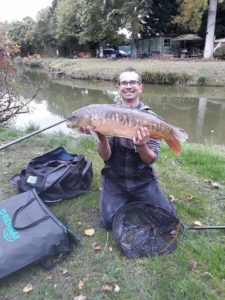 In second place was Top Tackle's Angler Gordon Worrell who had to watch Andy bag up from his peg 7. Gordon also had fish to double figures but fell way short of Andy with his still respectable weight of 155-10.
In third place and after a few near misses was Robert Rayment who finally got his ton weight of 103-07 from corner peg 4.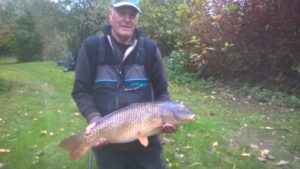 Above is just just a sample of what you can catch at this time of year at Rolfslake as John Bennett had this monster 20-08 common on the pole.
Results
Top 3
| | | | | |
| --- | --- | --- | --- | --- |
| Place | Angler | Peg | Weight | Sponsor |
| 1st | Andy Rayment | 8 | 304-15 | Rolfslake |
| 2nd | Gordon Worrell | 9 | 155-10 | Top Tackle |
| 3rd | Robert Rayment | 4 | 103-07 | Rolfslake |
Thanks for reading John, Simon and Eddie.